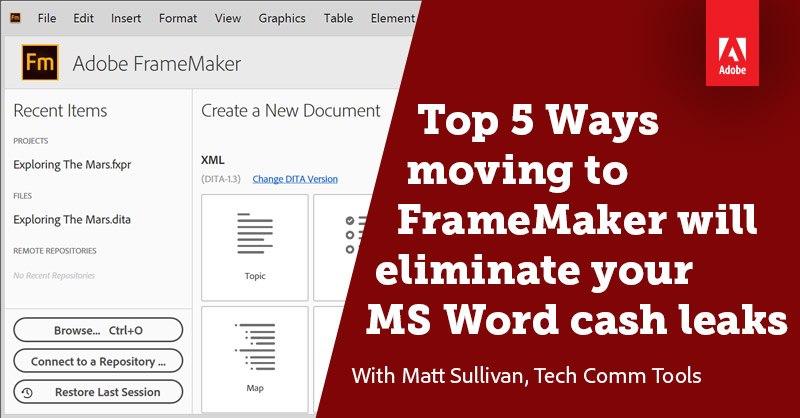 The Top 5 Ways FrameMaker eliminates your MS Word cash leaks
I'll be giving a webinar for Adobe on April 18 where I'll be showing why FrameMaker is so much better and more cost-effective than MS Word for technical content.
If you're already a FrameMaker user, do your Word peers a favor and share this with them so they can move up to a more powerful platform!
This webinar is the first in a 4-part FrameMaker series, and will be followed by a 2-part RoboHelp webinar series as well.
I'll be getting the announcements for these webinars out to you as we get closer to those events as well.
*You can register and get details for all the webinars using this link*
Subscribe to the newsletter and get access to my free weekly community office hours, as well as my latest content (and some of my all-time favorites) by email.