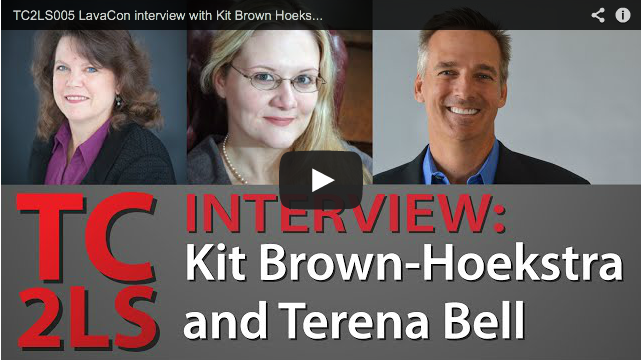 TC2LS006-Interview with Kit and Terena
Kit and Terena will be presenting together at LavaCon 2014 in October. Their presentation title is The Space Between us: Managing Expectations between Tec Comm and Localization. We had a great discussion, and I hope you like it! To register for LavaCon, go to http://bit.ly/lavacon2014. Registration costs increase by about 50% in mid-September! Here's the interview:
I teach and develop for technical communication and social media teams. If you'd like more content like this, please visit my social media platforms and connect with me there.
YouTube.com/user/tc2ls
Linkedin.com/in/mattrsullivan
Facebook.com/mattrsullivan
Twitter.com/mattrsullivan
forums.adobe.com/people/mattrsullivan
plus.google.com/u/0/+MattSullivanTC2LS/posts
www.slideshare.net/mattrsullivan