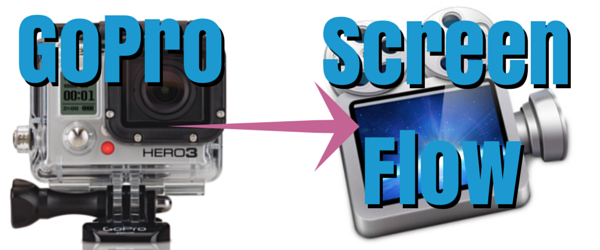 ScreenFlow: Editing GoPro footage
ScreenFlow is the  video editing tool for the rest of us, when the rest of us are non-video pros! As an example, here are some videos I created with ScreenFlow after returning from a weekend wake surfing trip to Lake Havasu. I shot with a GoPro Hero3 (64Gb card), mounted on the back of the boat, and used the GoPro iPhone app to control the camera. I used 2 batteries, and a charger on the boat to keep filming for the entire day, but would have loved a waterproof way of powering the camera with the boat's USB.
The techniques I used are all easy to use with just a little practice and some tips. Sign up for my newsletter for regular articles on ScreenFlow, as well as other topics found on my blog. If you're interested in the nerdy stuff, see the links below the video.
Overview
This video uses text annotations, lower thirds, custom thumbnail, background music, transitions, clips of all 8 party people on the trip
The Video
Editing time:
An hour to add clips, organize, crop shot, trim clip, add music.
An hour to set transitions and add text boxes
About 1/2 hour to add lower thirds, based on a clip I got from my ScreenFlow Hero training package
5 minutes to publish final clip
5 minutes to post to YouTube
Production notes
Total video shot from the day was about 20 Gb. Transferring video from the microSD card took about 5 minutes on my MacBook Pro, using the SD slot and a microSD > SD adapter card.
Cataloging the video took about an hour, since I chose to watch many of the videos. Straight cataloging should have been about 20 minutes.
 Links
What's next
If you enjoyed this article, help me to provide more content like it. You can:
Comment below
Check out the links in the article
Sign up for the free newsletter (generally once, but not more than twice per week)
Follow and mention me on Twitter, LinkedIn, Facebook, etc.
Subscribe to the newsletter and get access to my free weekly community office hours, as well as my latest content (and some of my all-time favorites) by email.