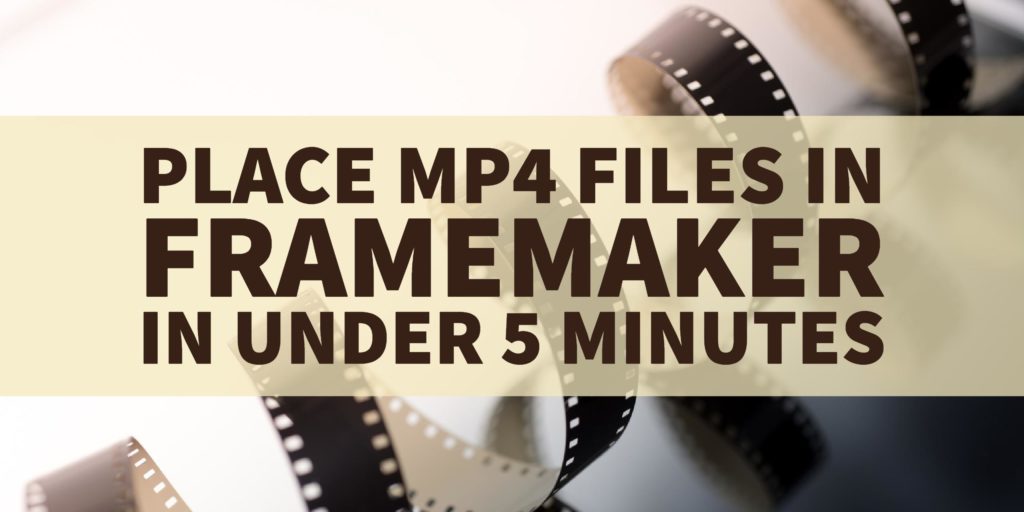 Place MP4 Video in FrameMaker
You can add video to your FrameMaker documents in a few different ways:
Insert a Hypertext marker using the Go To URL command that jumps to the video hosting location
Insert a poster image, then add a hotspot to the URL
Import the MP4 or Flash Video file directly into the FrameMaker document
As of July 2017, embedding iframes from video hosting sites is not supported.
Here's a video showing how to embed MP4 directly into your Fm docs.
It's part of a set of videos I created for Adobe.
Click here to access my 25 Technical Communication Suite integration videos.
See Training Courses to see my entire series of FrameMaker training courses
See my contact page for information on booking short online consults.
Subscribe to the newsletter and get access to my free weekly community office hours, as well as my latest content (and some of my all-time favorites) by email.