High DPI settings for Windows
Not all apps behave the same with regard to resolution settings in Windows. For example, I saw a sizing issue in Adobe FrameMaker 2020 recently, after I'd adjusted my monitor to resolve a "fuzziness" issue.
In all fairness, the fuzziness issue had more to do with Windows running on VMware Fusion, and the fact that I resize my window quite often. I'll get back to that factoid in a bit…
How to get to the High DPI Settings
The easiest way I've found to access the required dialog is to right-click on the application icon, whether it is in the taskbar, on the desktop or other location.
Once in the dialog, use the Compatibility tab to access the Change high DPI settings button. Because I am often changing the size of my VM window and also moving between multiple monitors and resolutions, I've found that using the Program DPI setting, coupled with the Windows resolution setting at the time I open FrameMaker (as shown below) gives me a clear view in FrameMaker, allows full use of my 4K monitor if needed, and prevents text from expanding outside of dialogs.
Manage CSS not visible in Publish Settings dialog
This section is primarily for those looking to solve the same issue I was facing, and is the driver for this post.
When setting my High DPI settings to address a different issue, I was left with at least one Fm dialog whose content expanded beyond the dimensions of the box. In the image below, the Manage CSS option in the lower left corner is mostly obscured. To resolve this, try using the settings described above. If they don't work, share details with me and I'll update this post accordingly.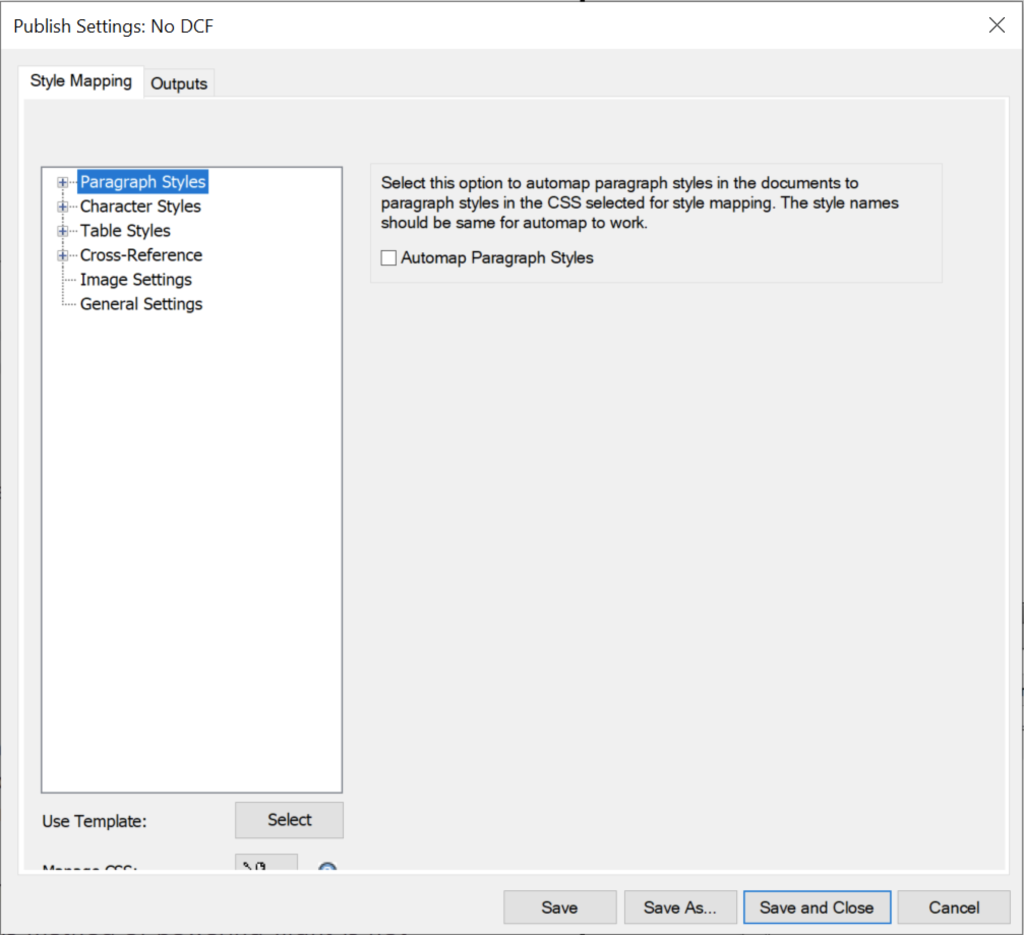 Join over 4,300 of your peers and get my latest content sent to you for free, along with some of my all-time favorites.