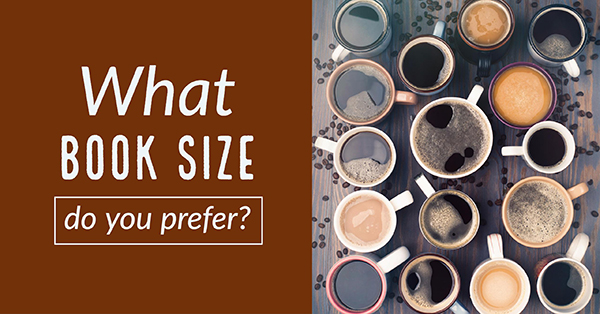 The results are below.
Reference books
Slightly more folks (56% to 43%) prefer a larger format for a reference book.​​​​​​​
This one was a bit surprising to me, and will be something I consider for future titles I publish. However, the difference isn't enough to go back and change the size if the current (2017 Release) version of my FrameMaker reference book

Workbooks
Significantly more (73.1% to 26.8%) prefer a larger format for workbooks.
Having taught software in the classroom for many years, I did expect this result. In fact, it's the reason for the poll itself. I've just put the finishing touches on my Structured FrameMaker Authoring workbook, and have reformatted it to the (near) LTR size.
I've included the full results below, including the comments that a few folks put in as well. Interestingly, one respondent mentioned a preference for Kindle when using a workbook in a classroom setting. Good news: Amazon automatically creates a Kindle version of my books so that'll be available as well, sometime after the book is released.
A peek under the hood
IngramSpark, the company I use for self-publishing, charges the same per page for just about every size of book. That means that production costs for the larger size are lower (about 20%) for the larger size. Coupled with the poll results, switching to the larger size is a pretty easy call.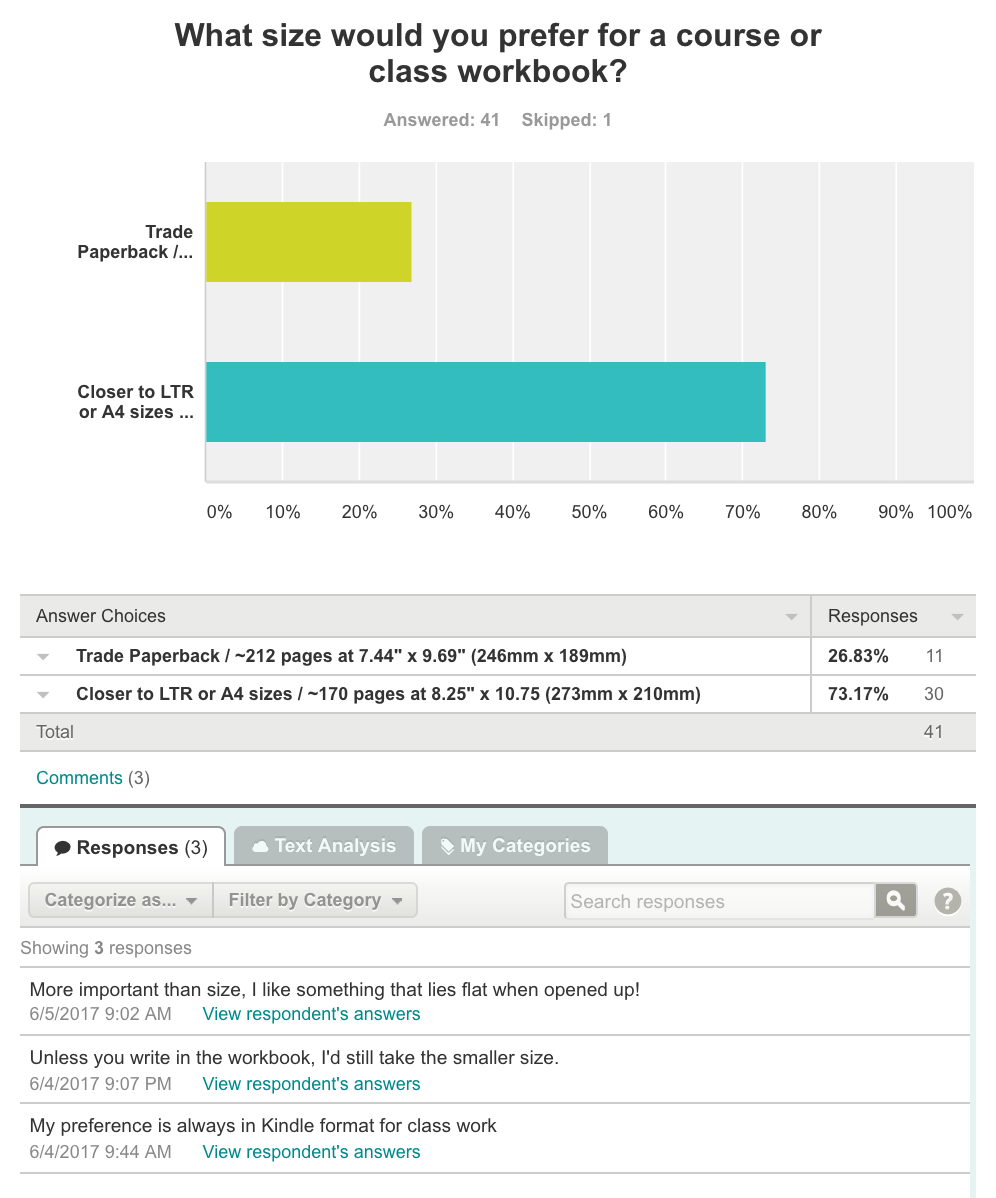 Join over 4,300 of your peers and get my latest content sent to you for free, along with some of my all-time favorites.