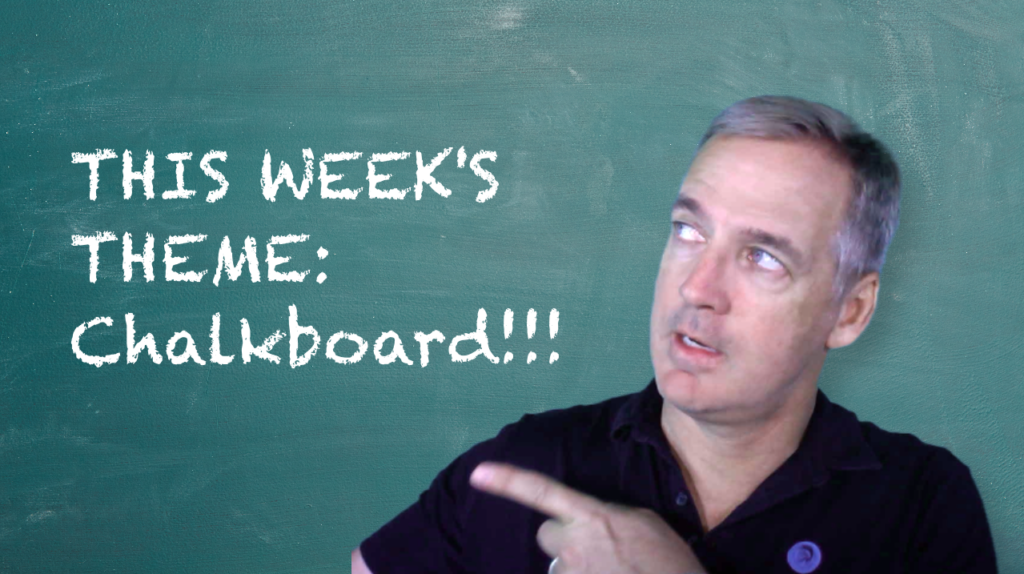 Tech Comm Tools Video Newsletter Vol 3 (Thanksgiving Edition)
Happy Thanksgiving from Tech Comm Tools!
This week's topics:
Traveling to Stanford to see nephew's first start against Notre Dame
Second Edition of FrameMaker – Structured Authoring is complete
TUTORIAL: Appendix numbering in FrameMaker
TUTORIAL: Using MIF to speed modification of variable sets in FrameMaker
Thanks as always to Adobe for sponsoring the Tech Comm Tools community and website!
As you can see, I went with Chalkboard as the theme again this week…
I promise to mix it up for the next one. Either a live studio or an outside shoot…what do you think?
See show notes below video.

Show notes
00:05 THIS WEEK'S THEME: Chalkboard!!!
00:14 Clearly, I still need practice at keeping my hands in frame!
00:23 Runtime is about 7 minutes, so check the show notes to skip to specific content
00:34 Thanks to Adobe for sponsoring my email newsletter and website!
00:46 To my US audience, Happy Thanksgiving!
01:00 We're headed to Solvang, and my father-in-law's restaurant, The Bit o' Denmark
01:11 Then it's off to Palo Alto, and the Stanford/Notre Dame football game
01:16 Congratulations to nephew KJ Costello on his start at quarterback for Stanford/Notre Dame
01:37 Tech Comm Tools News
01:40 Revision complete on FrameMaker – Structured Authoring (Second Edition)
02:00 Purchasers of the book or the course are entitled to a free updated PDF version of the book
02:15 If you have purchased, but didn't get the upgrade email, then I don't have you marked properly in my system.
Please forward a purchase receipt to me so I can mark accordingly and send you the download link.
03:05 TUTORIAL: Appendix numbering in FM
04:23 TUTORIAL: Using MIF to modify variables
06:18 Thanks to everyone who registered for the FrameMaker – Working with Content course
06:38 Next up: FrameMaker 6-Week Template Design Workshop starts on December 5
Subscribe to get my latest content (and some of my all-time favorites) by email.