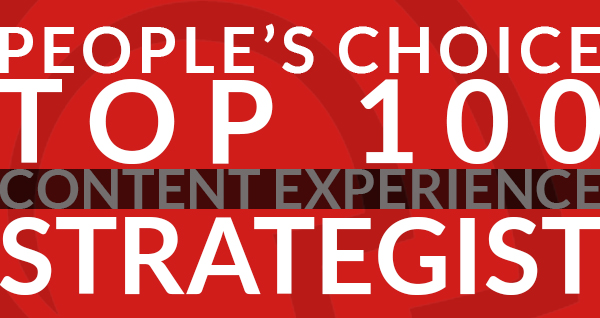 Content Experience Strategist: There's a name for what I do
For the past few years, the toughest question I've been asked is "What do you do?"
Of course, the fault is entirely my own, as I've gone from owning an Adobe Systems-focused brick and mortar training company, to managing training for another training company, to developing online courses and authoring books.
In making those transitions, I lost track of what my business title was (am I President, Founder, CEO, or Consultant?) and even how to describe to friends and potential customers exactly what it is that I do! (I teach classes, write books, develop online courses, produce screencasts for clients, and about 100 other things)
But I was recently nominated for the MindTouch Top 100 Content Experience Strategists, and it got me thinking…Content Experience Strategy is the thing that I've been lecturing about for years! It's the thread between doc-oriented subjects (Template-Driven Design, Content Reuse, and Mobile Delivery) and rich user experience subjects. (Screencasting, Working 3D models, and Interactive Software Simulations)
Even better than a title, I now have my new elevator pitch!
When someone asks, So, Matt, whaddayado?, I can confidently reply, I help folks improve their customers' content experience!
Ok, not as cool as I'm a pro athlete, but I'm still working on it.
Oh, and if you like what I have to say about all that nifty content experience, feel free to go vote in the MindTouch Top 100 Content Experience Strategist survey as well!
And be sure to use the #ContentEXP hashtag when posting about Content Experience strategy.
-Matt